You can transfer songs between devices that are both on the same Wifi network and logged in to the same Zenbeats user account.
If you have your song open, click the "Share" icon.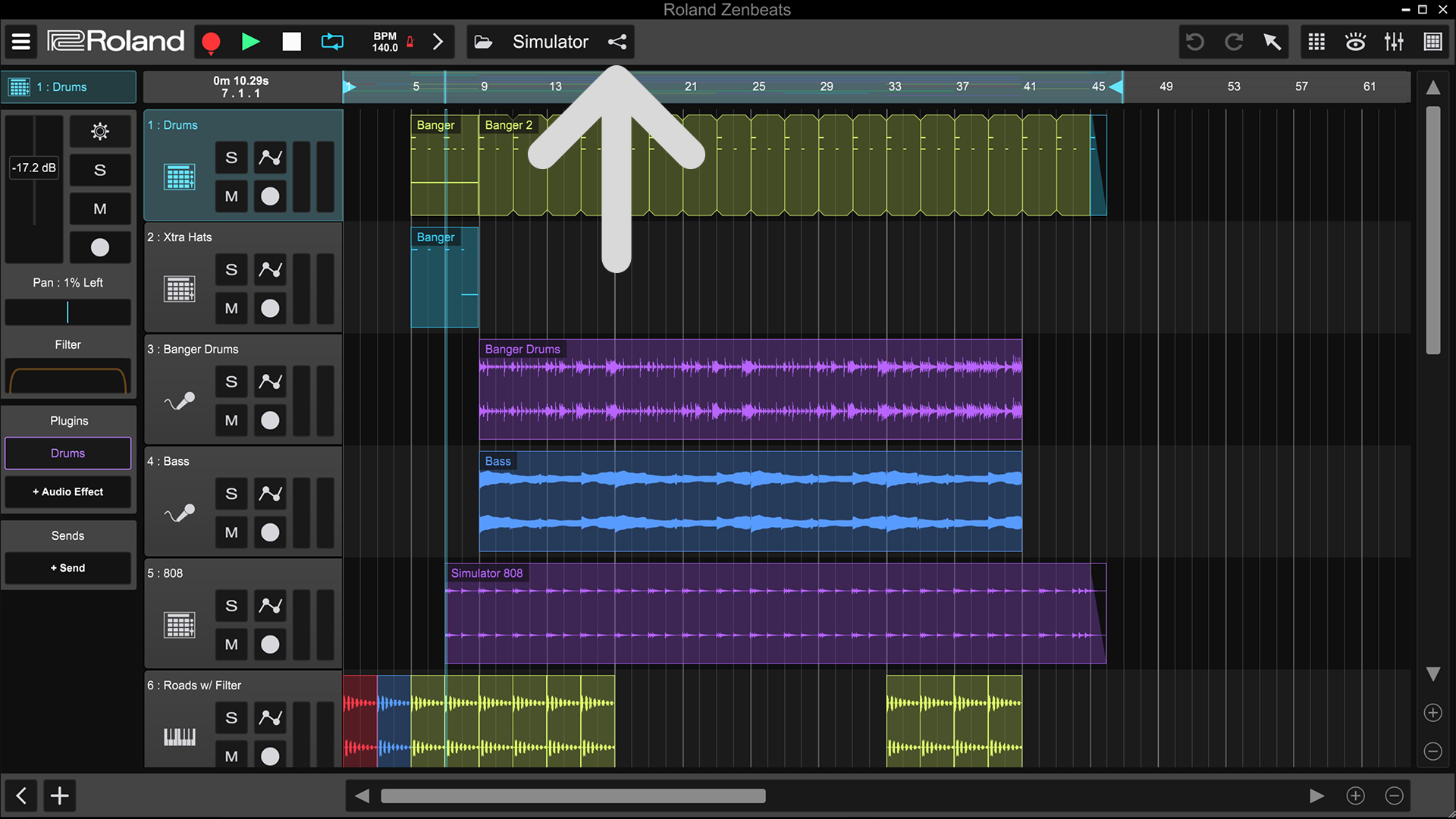 Select the "Transfer Song" tab and choose the device to which you want to transfer your song. Select "Transfer" to start the process.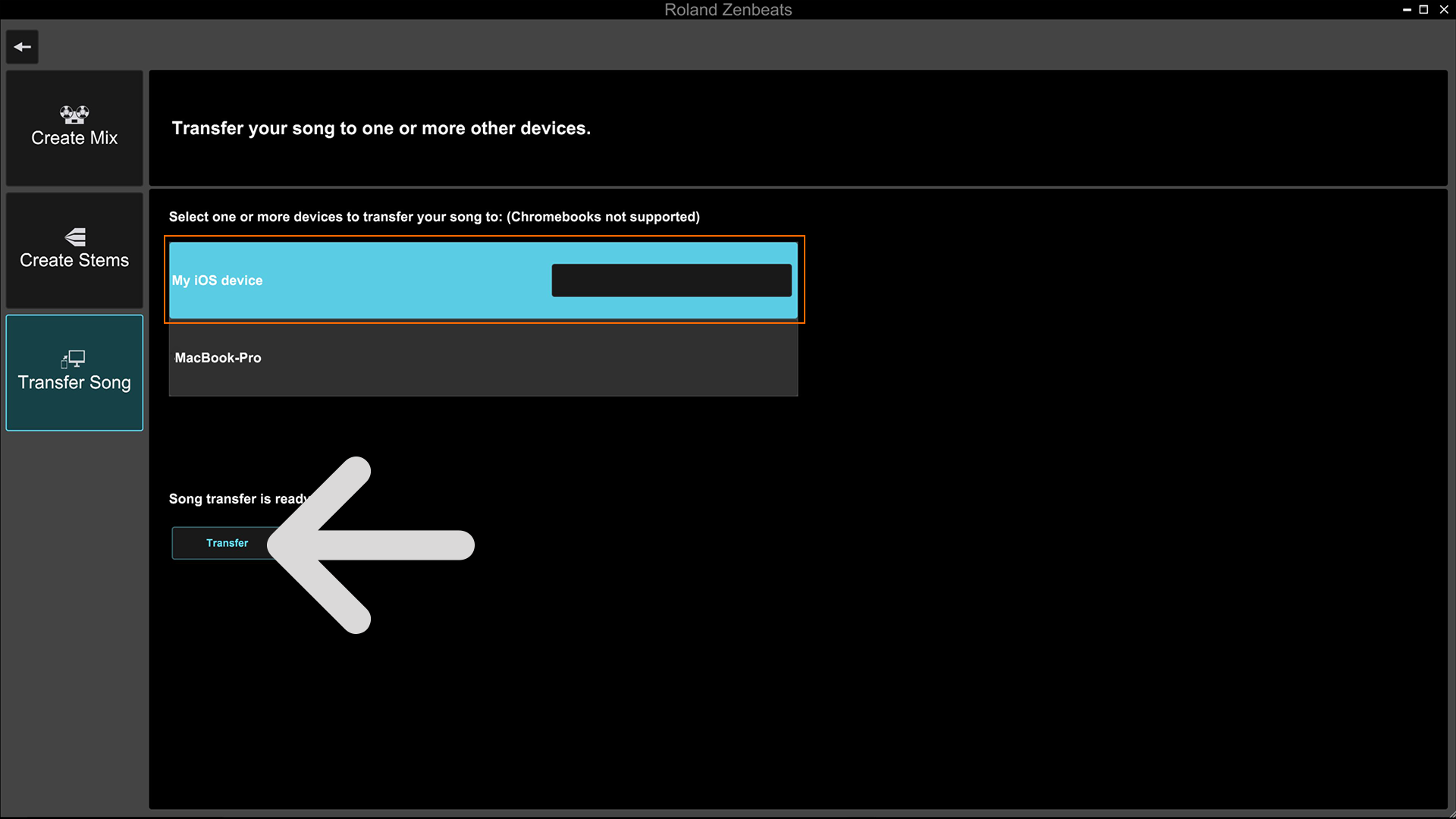 The song transfer will finish and notify the device you selected.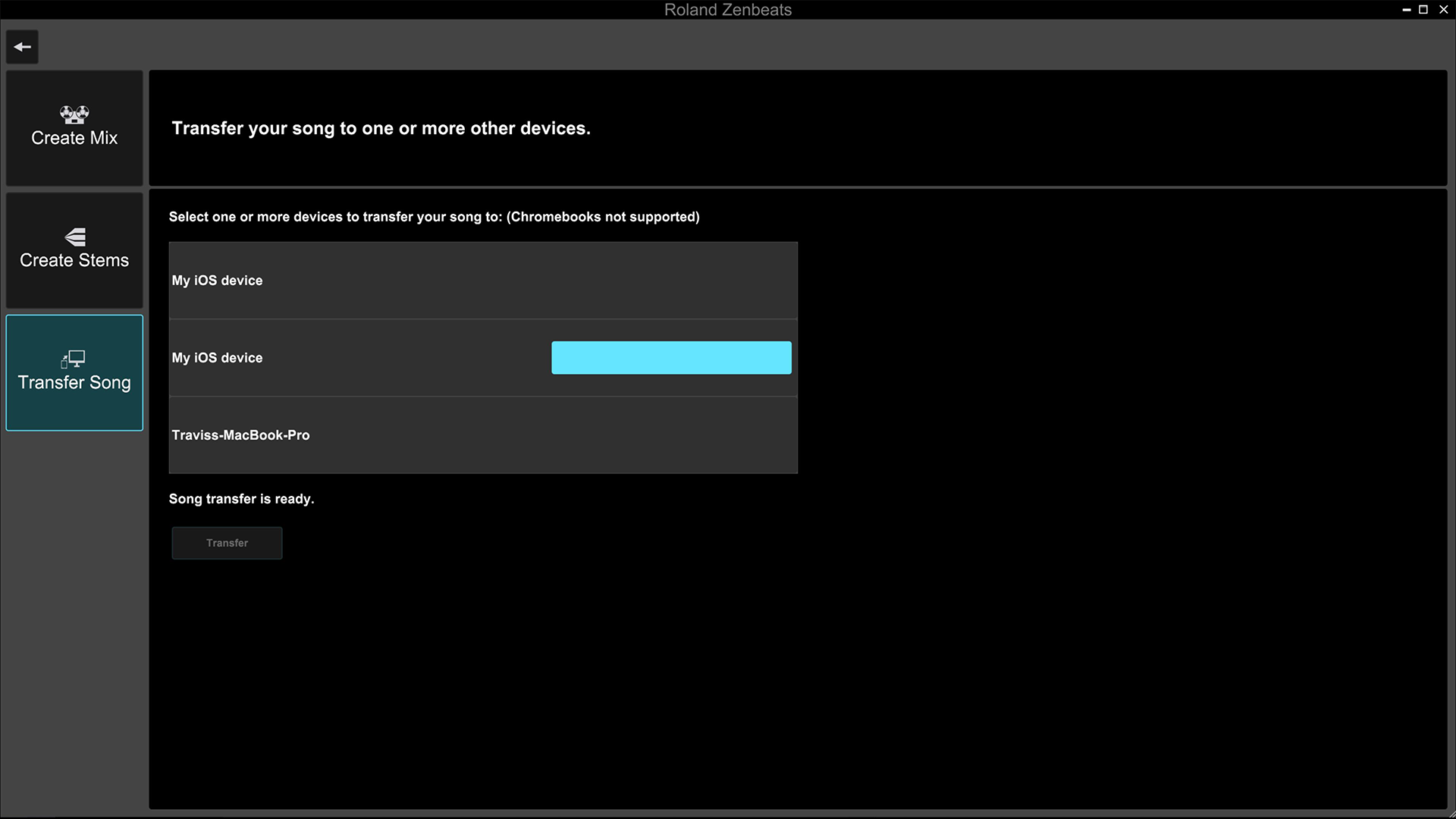 You can also save or load your songs to Google Drive or Microsoft OneDrive in the song menu. When logged into your Google Drive or Microsoft Onedrive, you will be able to create a share link directly on any device running Zenbeats.