This software will improve the audio quality by sending the stream directly to Facebook via RTMP and bypassing your web browser.
Note that it will not work with 3rd party capture devices, list of compatible models in the above article.
Connect the USB output of your VR Series AV Mixer to a USB 3.0 port on your computer, and then go to Facebook's website.
This guide applies to the VR-1HD, VR-4HD, VR-50HD, VR-50HD MK II, V-4EX, and VR-3EX.
If you are streaming to this platform for the first time, they may require 24 hours or longer to verify your account. I suggest setting up and testing your stream account well in advance of your event.
On the main page, click on the "What's on your mind" text box to create a new post:
Next, click on the "More" button, which is a circle with 3 dots in it: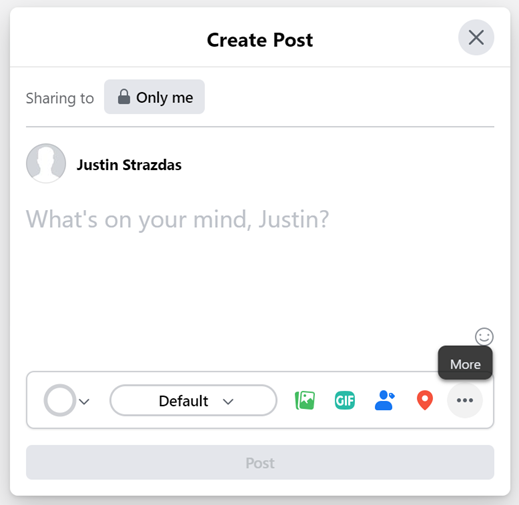 Next, select "Live Video" from the expanded list:
Next, if using a laptop with a webcam, you will probably see yourself on the screen.
Click the down arrow below it, or scroll down until you see the "Camera" options:

In the "Get Started" section, click on the drop-down lists for both camera and audio, and choose your VR Series AV Mixer from the list:
You should now see the main Program output of your VR Series AV Mixer in the Facebook preview screen.
Once you are ready to stream, click on the "Go Live" button in the lower-left hand corner: